Workshare video - Workshare Transact product overview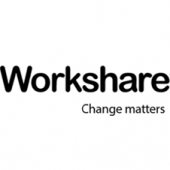 Video length: 1min 45secs
Workshare Transact is a transactional management application that enables lawyers and their teams to work more efficiently and effectively together.
It's the smart, secure way to manage every file in a deal checklist and deliver closing binders fast.
Watch this sub-2min video for a complete product overview and then call us to arrange a demonstration of Workshare Transact for your team.