Workshare video - The benefits of Workshare Compare Anywhere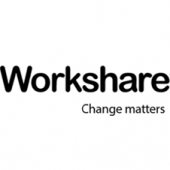 Our CRO, Nick Thomson, explains the benefits of Workshare Compare Everywhere. It's the most productive way to compare and review documents.
Transcription:
Comparison is an essential process for any business that works in high stakes documents with customers that has some form of commercial or legal implication. The challenges we see in this space is that it is just another tool that fits into quite a long workflow and it becomes harder for I.T.teams to be able to maintain all the different technology. People are also working on other devices.
That means are not always tied to the desktops and therefore we've had to look at and work out where does comparison fit in the modern world. The first step we've taken in that process is to see our engines have to be the fastest available. We benchmarked our technology against everything that's available on the market and ensure that ours is the fastest out there, on top of that, we've also released a series of enhancements to our engines that mean that we can compare documents and even on the most complicated scenarios. We've taken a step further is to ensure that we could actually embed our technology inside the other legal applications that people are using every single day.
And that in that way declutter the desktop and make it easier for people to make use of such a valuable tool. For office online, right within the browser end users can immediately run the full comparison right there in site office online. We've then been working with the leading technology providers and we started with a document management systems so with iManage with one simple click you can compare it with the previous version you can interact with the change categorisation so you can assess the material quickly and you can move to the next version as quickly as possible. We've worked with NetDocuments you can select two documents hit the send to application button then run the comparison and see the comparison results there on the screen.
We're calling this our compare everywhere approach. We will be like if you'd like to hear more. Get in touch and one of the team can take you through it. Thank you.