A superior stylus editing experience with pdfDocs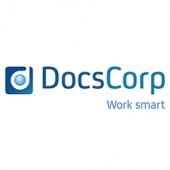 PDF editing on a tablet can be a frustrating experience. Some markup tools aren't optimized for mobile devices and can result in a slow and awkward user experience. The Pencil tool in pdfDocs is different.
DocsCorp have improved the PDF stylus experience, making annotating using a stylus as natural as working with red pen and paper.