Nasstar video: Strategic refocus beginning to bear fruit for Nasstar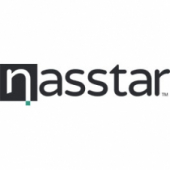 Nasstar releases a very positive set of interim results and to discuss in more detail, CEO Nigel Redwood talks to Andrew Scott at Proactive Investors.
Nigel Redwood, chief executive of Nasstar Plc (LON:NASA) tells Proactive revenues jumped by almost 50% in the first half as they started to see the benefits of their recently-introduced strategic plan. 'Nasstar 10-19' is a plan to increase underlying profit [EBITDA] margins from 20% to 25% of revenue by the end of 2019 and concentrate the strategic focus. Part of the plan is to also boost its own product range and consolidate some of its data centres to reduce costs and increase stability.
Video length: 4mins 55secs