LexisNexis webinar: Trends in legal tech – unlocking the true value of digital transformation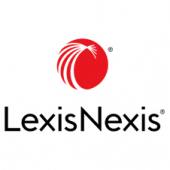 Technology is often seen as the solution to our legal problems. It'll make things faster, it'll make things better. All this is true, technology is almost always part of the solution, but it's the enabler, not the end result. In this insightful talk, Chris O'Connor, head of segment marketing will walk us through the obvious and not so obvious when it comes to legal tech, including:
what are the top tech trends this year in the legal sector
how tech can add real value to the work of legal practitioners today and in the future
how law firms are adapting to remote working and the challenges it presents for the legal sector
Webinar length: 53.41 minutes.