Intapp nominee video for innovative solution provider of the year award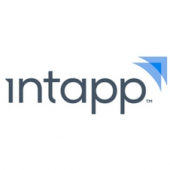 Video length: 34 secs
Intapp is a Distinguished Peer Award short-list nominee for Innovative Solution Provider of the Year.
Intapp provides software that enables law firms to thrive in an increasingly competitive marketplace by improving operational efficiency and driving client success.
In 2014, Intapp introduced Intapp Flow, an intuitive web-based application for automating law firm business processes and workflows. To date, over 70 firms have adopted Intapp Flow for business process management and legal process automation. Serving over 650 customers, including 92 percent of the Am Law 100 and 90 percent of the Global 100, Intapp has cultivated an unparalleled record of customer success and collaborative partner relationships. Headquartered in Silicon Valley, with business operations in New York, Atlanta, London and Sydney, Intapp offers a unique combination of legal industry expertise, technical innovation, consumer-friendly design and customer-focused business philosophy. Intapp sponsors legal community events including the Risk Roundtable, publishes the Law Firm Risk Management blog, and produces a wide range of white papers, surveys and webinars.