Corporate legal departments – reach for the DMS cloud!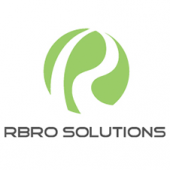 An ILTA-sponsored webinar, presented by RBRO Solutions
While some corporate legal departments (CLDs) have been in the document management system (DMS) space for some time now, RBRO's experience is that for many, especially smaller CLDs, the price point in the past has been prohibitive. Given the availability of cloud technology, which not only makes the initiative less expensive, the cloud option also requires less support from the corporate IT department. These factors make the implementation of a DMS, specifically for smaller CLDs much more realistic than in the past.
This ILTA-sponsored webinar presented by RBRO Solutions focuses on the cloud option and how it makes a DMS more easily available to CLDs. Learn how the introduction of a document management system in your corporate legal department can add value, control costs, reduce risks and assist with compliance.
Watch the full webinar above.