The cloud's the limit: cloud-enabling your business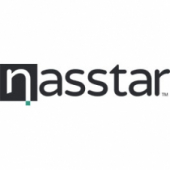 There are now endless possibilities for small and medium-sized businesses (SMBs) with cloud computing. Listen to the story of Paul Stothard, CEO at Tees Law who has used cloud computing to transform his role as CEO, accessing information on any device whether he's working from home or in the office. Paul talks about how cloud computing is giving Tees Law, a 200+ strong firm, the agility to support business growth -- for example, using cloud computing to integrate all of IT during the acquisition of another law firm, all in under three months.
Also, hear from Nigel Redwood, CEO, e-know.net and Matt Eckersall, director of UK hosting microsoft about the different types of cloud apps that can help SMBs from business intelligence, document management and security through to more generic, collaborative cloud apps. This brings the benefit of 'big business IT' to SMBs as a result of the 'pay as you go' approach of cloud computing but without the big business price tag.