BLM transforms access to information with BOARD: Case study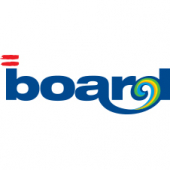 BLM approached BOARD initially looking for a solution that would help them manage the vast amount of information requests they receive from clients. They needed a tool that could provide real-time client information that would be quick and easy to access across the business. Realising the internal opportunity that BOARD could also provide to improve the efficiency of many day-to-day processes, BLM made the decision to use BOARD internally as well.
Watch the video to hear managing partner Vivienne Williams and her team talk about how BLM is using BOARD to:
Drive performance with a flexible and easy to use platform
Improve the service that BLM offers
Access real-time information that will help BLM make a difference for clients
Make operations leaner for staff in their day-to-day roles
BOARD International is a global provider of business intelligence and performance management software. Founded in 1994, BOARD International has enabled over 3,000 companies worldwide to improve the effectiveness of their management decision making processes, unifying BI and CPM in a single integrated environment.
Thanks to its programming-free toolkit approach, global organizations such as Coca-Cola, DHL, KPMG, Puma, Siemens, Toyota and ZF Group have rapidly deployed end-to-end decision-making applications in a fraction of the time and cost associated with traditional solutions.
If you would be interested to see a demonstration of BOARD at a time that suits you, please book it here!