Advanced Legal asks: How can law firms take away the challenge of technology?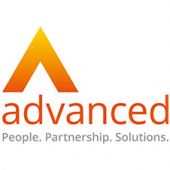 Advanced is the third largest provider of business software and services in the UK, and has been providing solutions across the entire legal sector for decades. We are the number one choice for Cloud legal software, and offer solicitors and barristers the opportunity to gain strategic advantage by streamlining processes and creating efficiencies.
Our extensive product portfolio offers complete end to end solutions for the entire legal market including: Practice and Case Management, Chambers Management, Legal Forms and Digital Dictation, as well as supporting our legal sector client with a broad range of managed IT services to ensure their infrastructure remains modern and secure.
Whatever your level of digital maturity, we can help you re-imagine your firm so you can increase fee income and revenue, cut costs and move toward a paperless environment, all while delighting your clients and excelling at what you do best.