Is your firm's BI & analytics setup ready for GDPR compliance?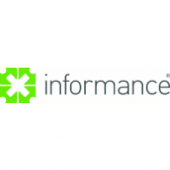 Let Informance support your firm in its journey towards GDPR Compliance.
We provide TimeXtender's Discovery Hub® - a powerful and proven automation solution that provides a solid foundation for your firm's compliance with:
Automated Documentation – document what data you hold and where in all your BI and analytics environments.
Data Lineage and impact analysis – where does my data come from and where is it used?
Tag – personal identifiable information.
Security – who has access to my data?
Aggregations and anonymisation – mask personally identifiable information.
Multiple front-ends – do not access sources directly but run against semantic layer.
Multiple environments – whether in test, development or production your data is fully documented, and you have full version control, security and traceability.