Why MS Teams isn't just for collaboration, according to Repstor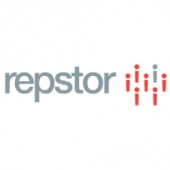 Teams 'companion' products that focus solely on information compliance are missing a trick. Getting the best from the platform means setting it up in a way that feels natural and helpful to users, so that it becomes a one-stop desktop and dashboard for entire workloads
As I've noted in recent blogs, use of Microsoft Teams has proliferated beyond all expectation especially since March. The platform's ready availability, intuitive ease of use, and inherent compatibility with other everyday Microsoft 365 tools, have made it an instinctive way of bringing together a diverse range of dispersed people to work productively in perfect synchronisation.
To prevent associated information chaos, Repstor and others have been promoting solutions that help bring content management under compliant control. For legal firms and professional services providers, freedom to collaborate is a mixed blessing. Without appropriate levels of security, and without systematic filing and traceability, there is a risk of sensitive content finding its way into the wrong hands, for instance. Critical updates to the status of content, or of client accounts, could be missed, too. Fortunately, with the right solution, these issues are easy to address.
A single point of coordination for all client work
Firms' optimisation of Teams should not begin and end with compliance, however. Teams is not just a collaboration tool: seeing and treating it as such is to massively underestimate its potential. When Forrester sought to quantify the benefits of Teams, it noted that many of the savings associated with using Teams were linked to people having everything they needed available in a single space – or, more specifically, the reduced need to switch between different applications to look for information needed to complete tasks:
Forrester found that information workers save more than one hour per week by not having to switch between applications. "Access to third-party and line-of-business apps inside Teams from any device benefits all workers, especially remote workers," it noted.
We go further – so your people don't have to
Making Teams work harder and deliver more for legal organisations and professional services providers is our priority at Repstor. We tick all of the compliance, security, lifecycle and content management boxes that information managers require too of course – but we go much further.
We strongly believe Teams has the power to transform the way professionals work on client engagements and legal matters, by acting as the coordinating central window to and control panel for all of the work involved. We facilitate this by providing direct integration with existing systems of record, as well as practice management and resource planning systems – plus other time-saving Microsoft 365 tools like Planner.
We also make it easy for organisations or specific departments to customise the way Teams looks and feels – and provide intuitive dashboards that help pinpoint teams quickly by client or activity.
The great thing about Teams is that its use is already almost universal, so convening everyone on the same platform and coordinating the way they work has never been easier, or more affordable.
The challenge now is not to limit what professional service providers and legal firms do with it.
Discover more
We have demostrated the unique capabilities of Repstor for Teams and provided some handy 'tips from the field' in our previous practical, bite-sized webinars – to watch these on demand click here