Uniform scanning from anywhere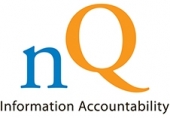 According to last year's ILTA Technology Survey, 34% of law firms do not use scanner workflow software to automate the scanning process from their multi-function devices. Without workflow functionality, attorneys and other professionals are forced to scan their documents and simply email them back to themselves, which clogs email servers, or temporarily place them on a shared drive, which is not secure or efficient. By eschewing a uniform scanning strategy, with workflows and protocols supported by technology, firms are exacerbating their "paper problem" and not gaining the type of effectiveness available from scan functionality.
For years, the "paperless office" has been the Holy Grail for technology-focused law firms. However, at the same time, the amount of paper most firms house has actually grown. The result is that information is harder to organize and find. Paper stored onsite is expensive, since the firm pays as much per square foot for paper as it does for a partner and is at risk to flood, fire or earthquake. Paper stored offsite is also expensive, not only to store but also to retrieve when necessary.
While firms see the obvious rationale behind scanning more and retaining less paper, the idea of going completely "paperless" has proven to be too much for many firms. A sound strategy is one we term the "Hippocratic Strategy," based on the line in the oath that physicians historically have taken: "First do no harm." This strategy is implemented by simply no longer sending any documents to offsite storage. Any new documents that need to be stored are instead scanned and stored electronically, ideally in a document management system. In addition, any documents that are retrieved from offsite storage (for review in the regular course of business) are also scanned rather than returned. Because 10-15% of documents are sent to and from offsite storage each year, the Hippocratic Strategy will immediately freeze offsite storage needs and reduce them substantially over time. However, such an approach requires a lot of scanning from a lot of locations and a lot of organization; it requires a uniform scanning program.
In order to maximize the benefits from scanning, a firm must be able to effectively handle both "bulk" and "walk-up" scanning. Bulk scanning involves big piles of paper ready for scanning, for example, boxes of paper as they are retrieved from offsite. This work is typically best done in the "back office" by the facilities management team. Walk-up scanning is usually related to active work product that is needed currently. Legal professionals and assistants usually handle it in the "front office" by simply walking up to the local MFD and scanning.
With a firm requiring both bulk and walk-up scanning, and different levels of expertise, sophistication and willingness to "buy in" among the everyday scanners, it is crucial that the firm create a uniform scanning solution regardless of hardware brand or model. All must have the same interface and experience, with multiple options to determine destination and output format. Electronic court filing must be supported, and scanning technology should easily integrate with a document management (and/or records management) system.
To achieve uniform scanning, the firm should have a common platform across any MFD brand that supports both bulk and walk-up scanning. Users should have the option to "tag" the document for routing or decide right at the MFD at the touch of a button. Best practice is to scan directly to a specific destination in a document management system, but the user should also be able to scan directly to email or a network folder, or fax directly to any number of recipients. All the above can be accomplished through standardized workflows with scanned documents automatically routed to their final destination without additional steps.
In addition to reducing storage costs, uniform scanning can unlock value for a firm from its paper documents. Documents can be accessed better and work can be collaborated on more effectively. Also, more information enables better decision making, allowing attorneys and the firms themselves to make fewer decisions based on instinct and more based on data in order to improve outcomes for clients and also productivity and efficiency throughout the firm.
Furthermore, a unified scan protocol allows firms to better recover the scan costs. According to the same ILTA survey, more than 30% of firms now charge for scans, an increase of about 25% from 2008. An integrated approach helps clients see the value of scanning, making them more likely to accept cost recovery for scans.
Finally, scanning is essential for firms, as most courts now require electronic filing of documents. Not surprisingly, each court and government agency has its own rules about file type, maximum file size (and how to split bigger files), naming conventions and whether optical character recognition is required. This absence of standards and changing rules makes it imperative to keep track of the variety of requirements. All the requirements are much too detailed to cover here; however, firms can understand them better by downloading our white paper, "Scanners Beware: A Guide to Scanning to PDF for Electronic Case Filing" at http://www.nqbillback.com/dyn/formwall/scanners_beware
Many firms start each year by promising to reduce paper throughout the firm. They understand the extra cost, inefficiency and risk caused by excess paper. But the complexity of "paperless" means that these initiatives typically never reach the top of the to-do list. A uniform scanning strategy, when supported by the right technology, can be simple enough to use (for all involved) and enable the firm to immediately put a stop to the increase in paper quantities, and over time, reduce the amount of paper the firm retains.