The top 11 reasons why your legal firm should have BPM software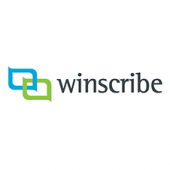 Law firms today are being forced to do more with fewer resources but are still expected to provide consistent, high-quality service to their customers. Achieving these two seemingly opposing goals is a constant struggle. BPM can help you meet both goals by providing an easy and intuitive approach to improving the way work gets done in your firm - regardless of your role.
11.Reduce Waste – Eliminate paper from processes to save resources, time, and money.
10.Further Leverage Your Investments – Integrates with your existing systems, such as billing or document management platforms, helping you get the most out of your IT investments.
9.Provide Better Customer Service – Ensures that every instance of the process is executed according to policy, faster, and with fewer errors or omissions.
8.Avoid Missed Deadlines – Employees can be notified of approaching deadlines via email and work can be automatically escalated as deadlines approach.
7.Increase Data Quality – Through form pre-population, data validation, and system integration functionality you can limit or even eliminate data errors in your processes.
6.Increase Productivity – By limiting repetitive data entry and automation of manual processes you can complete processes faster.
5.Increased Agility – Allows you to quickly implement or modify processes to adapt to changes within the business environment.
4.Increase Employee Efficiency – Eliminate manual effort, poor hand-offs between departments, lost documents, and a general inability to monitor overall progress of your processes.
3.Increase Employee Accountability - With full audit tracking, management will be able to see the "who, what, and when" of every process instance.
2.Greater Visibility– By measuring and tracking processes, management can better understand their processes and identify areas for continuous process improvements. This is where some of the largest gains are realized.
1.Competitive Advantage – Better processes produce lower costs, higher revenues, motivated employees, and happier customers.