SME Legal IT Landscapes 2015 report
Legal leaders in SME firms give us their take on the tech making an impact on their businesses' competitiveness and efficiency, in the first SME Legal IT Landscapes 2015 report.
Attitudes to technology are changing in the SME legal segment – firms are seizing the opportunity to upgrade their systems and their processes, and in many cases doing it much faster than their top 100 counterparts.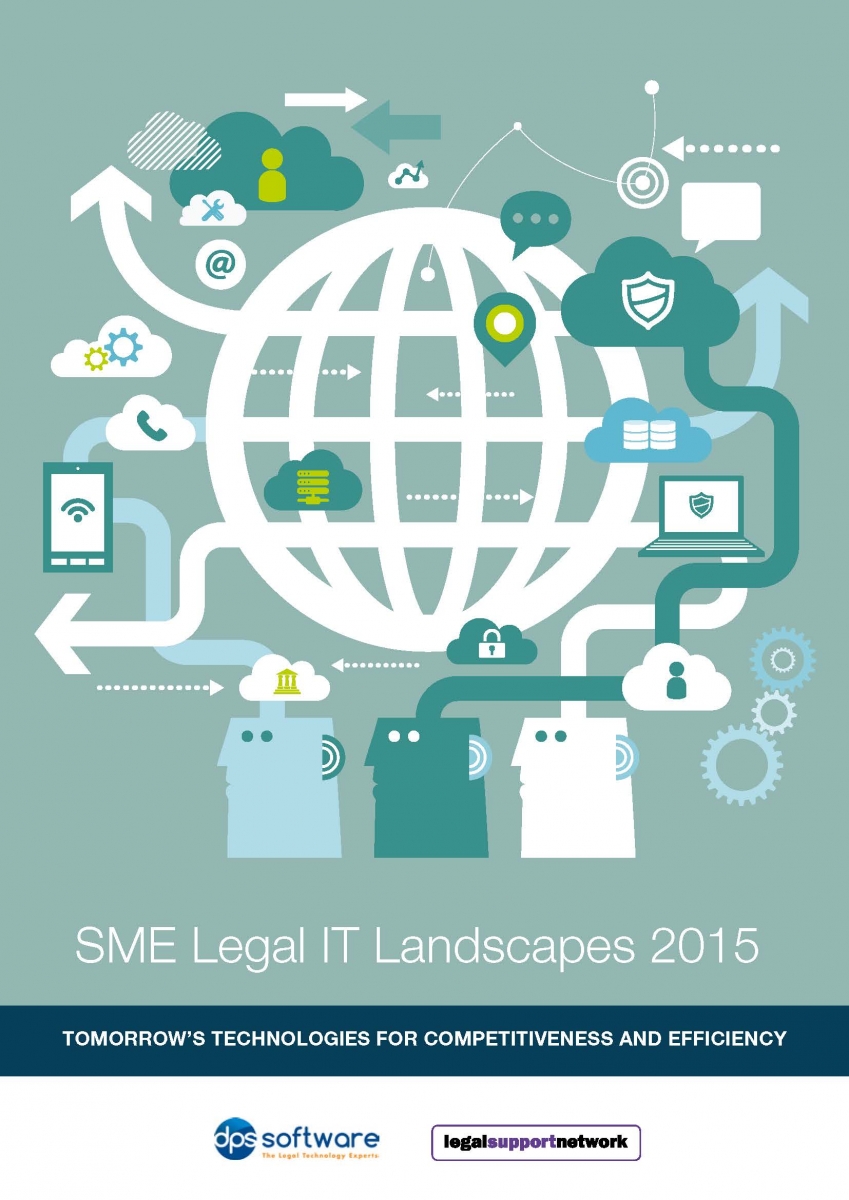 Many in SME legal IT management are getting used to the idea of a single unified ERP-style system and they're increasingly looking at project and matter management – as well as mobility tools, social media, and putting more of their operations into the cloud.
Once inaccessible technologies are being brought in from the fringes and transforming the way SME legal businesses win and carry out work.
But the partnership structure may still be pulling back the reins on more innovative and strategic IT investment.
Find out what tech is touted to transform your legal business in 2015.
Areas covered:
Mobility and communications
Cloud
Outsourcing
Workflow
Social media
Practice management
Business intelligence
Video communications
Case management
Matter management
E-billing
Document automation and assembly
Plus we find out what SME law firms spend on IT, and why they think it's not more.
The SME Legal IT Landscapes 2015 report is sponsored by DPS Software.