The secure case and email manager for Microsoft Office 365 and SharePoint on-premise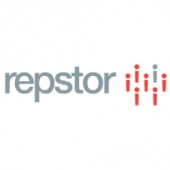 Repstor custodian turns SharePoint into an effective case document management system to help organisations gain rapid ROI from SharePoint and Office 365 investments.
Repstor custodian provides key functionality to allow organizations using Office 365 or SharePoint on-premise to manage documents at the right level of aggregation for case, matter engagement and other content management requirements where structures are needed to ensure consistency and compliance. Users can continue to work in the familiar environment of Microsoft Outlook encouraging user adoption and increasing productivity.
Custodian enables organizations to service multiple requirements by configuring individual App deployments with suitable terminology, metadata, security and content structures. Once this is defined you can apply this template to each case type easily, quickly and consistently or drive case creation from existing systems using the Repstor custodian REST API.
In addition, custodian exploits Repstor affinity and assist to give users a fully productive environment for on and offline working. Users can access documents linked to cases such as in legal, HR, project focused and other departmental or enterprise case management scenarios.