Repstor: What steer should we give our people on using the Files feature in Microsoft Teams?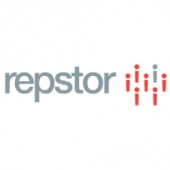 Since working remotely during the lockdown, our people are using Teams more ambitiously by the day, but from an information governance perspective we're becoming concerned about what happens to all the content that's being stored in the Files area. How can we make sure this doesn't conflict with or supersede the documents and information held in our central systems of record?
One of the most common concerns we come across as organisations embrace MS Teams is what new chaos this might create for established information governance models and default document management systems. Certainly, no legal department or professional services firm wants to revert to a situation where files are distributed all over the place, with no visibility or version control.
The good news is that Repstor enables the best of both worlds: the ability to harness all that's good and exciting about the Files feature of Teams while preserving full information compliance at a core systems level.
Here are three quick pointers:
Embrace the Files feature: it's a fantastic support for remote working.
Where co-workers are dispersed across distance, it may not be as easy to access and use internal document management systems as when everyone is in the office. But if everyone is using Teams, the Files area of the platform becomes a very useful default place for capturing and keeping all content that colleagues are working on or discussing – including attachments that have been added to chats. What's more, Teams is optimised for remote working and for collaborating on/co-authoring documents – so it would be missing a trick not to take advantage of the facility. If the document concerned happens to be a huge file running to hundreds of pages, Teams allows for edits to be shared without the need to re-circulate every new version in full.
Any content that touches Teams is automatically stored in Files, so there's only one place to look.
Anything routed to or through Teams leaves a footprint in Files – whether that's an email circulated via Teams, or documents associated with a task in Planner (assuming Planner has been linked with Teams – something we strongly recommend). This makes light work of auditing, and of content reconciliation with central systems of record. That's provided there is integration between Teams and core document management systems. This is where Repstor comes in.
Repstor software closes the loop, keeping content in sync.
The key to facilitating all of the above, while maintaining information governance, is to integrate Teams with established document management systems/central systems of record. Repstor's software can ensure this, closing the loop so that the latest updated files are reflected back at base. Better still, we can enable this in a number of different ways – offering organisations maximum flexibility in line with their particular needs and circumstances.