Pulsant: Homeworking hero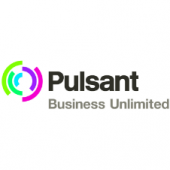 Never have the concepts of working from home and mobile working been as important as they are now. The world is working from coffee tables, makeshift desks and breakfast counters. While the traditional office landscape may have changed, traded for views of the living room, the importance of the work remains the same, especially in the legal sector.
Maintaining a business-as-usual approach can be a challenge. However, with the right technology and processes in place, issues can be overcome.
Of course, mobile working isn't new to the industry. In the last few years, many law firms have embraced it to one degree or another. The benefits are easy to see: staff can be as productive outside of the office as they are in it. With connectivity, they can also have secure access to documents and applications from wherever they are working.
One of the reasons mobile working has become so much more effective is the increased use of cloud computing and its strong focus on security and ubiquitous networking. As mentioned, staff can access the systems and documents remotely, but more than that, software-as-a-service and thin-client solutions mean that work can be done effectively in the cloud. Documents and information don't reside on an individual device, so minimising the risk of data loss if the device is compromised or lost.
In addition, the use of any number of collaboration platforms, such as Skype for Business, Slack, Google Hangouts, Zoom or Microsoft Teams, also makes it simpler for colleagues to stay in touch with one another; whether that's through email, video, voice or instant messaging.
Policy points
But regardless of the reason for it, the same rules apply when mobile working as they do in the office. Firms have an obligation to stay compliant, and therefore they must maintain focus on access, data and information security. Again, this is especially important in the legal sector, where a lot is at stake for firms. Any breach of compliance or security could very easily lead to fines, loss of customer trust, loss of revenue, or all three.
This means maintaining best practice is crucial, such as keeping antivirus programmes, software and firmware up to date, using multi-factor authentication, and securing confidential data. Ultimately, it's about mitigating risk of data loss or cyberattacks, keeping client data confidential and giving employees the right tools to help them maintain that confidentiality.
Typically, law firms should have three key policies in place to help govern all this, which doesn't change on the move to mobile working. They are:
An email usage policy governing how emails are used, what data can be included, and what needs to be encrypted.
An internet usage policy, including technical controls to protect against the spread of malware and accessing questionable sites.
A data protection policy which will be specific to the different types of data used within the firm, how they are stored, and how they can be transmitted.
The same approach applies to maintaining support. With such a large portion of mobile workers at present, law firm IT teams need to ensure they have the resources to support users, both in-house and externally. Whether they're working from home or from the office, issues will arise that need to be handled. This also extends further down the supply chain; making sure suppliers, such as hosting or cloud providers, have the right infrastructure in place to support and have engineers to address any problems.
Beyond getting the technical elements of working from home right, there is a significant human element too. Staff need the tools to be able to be as effective when they are working from home or other locations. They also need to be aware that the same best practices around compliance and information security apply wherever their 'office' might be based.
Then there is engagement and motivation. Working from home can be isolating and lonely, especially for staff members who are not used to it. Firms need to find a way to translate the company culture and instil it in these new models of working. Messaging and video software is useful for keeping in touch with both colleagues and clients. It can also be used to unify dispersed colleagues, to recreate the company culture, and to boost engagement and morale. Team meetings, informal chats or after-work drinks can just as easily be hosted online as in person.
While it might be unlikely that we will see the same scope of homeworking again in the near future, compliance, security and employee motivation remain important topics to address. Business-as-usual is about more than giving staff the motivation, tools and technologies to work effectively out of the office. It's also about maintaining compliance, ensuring the business protects its clients and keeps their data confidential, regardless of staff location.