Pulsant brochure: How to create and deliver superior customer value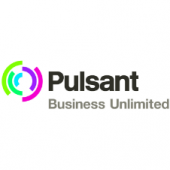 It's all about data
In the past, exceptional customer service was seen as a key differentiator in a highly competitive market. Today, however, it's no longer a differentiator but seen as a given – it's simply was customers expect. As a result, there's even more pressure on brands to ensure they can deliver that high quality of service and meet the exceedingly demanding needs of their customers. So how do they do that? Data. Data. Data.
Of course by itself data could be meaningless. But team it up with the right technology, analysis and understanding, and you have a model that can help you speak to your customer in the right language, engage in more meaningful two-way communications and ultimately given them what they want.
This eBook takes a look at the role that data plays in helping global brands deliver that next-level customer experience.