Protecting your electronic data: a disaster recovery perspective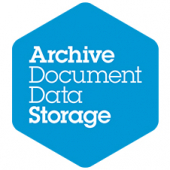 Placing a value on your electronic data is nearly impossible, but it's safe to say that it's one of your most valuable business assets. With information being digitally created, stored and shared continuously, it's hard to even imagine how your organisation would operate without it. Most likely, it would be next to impossible. Therefore, it's important that you do everything in your capacity to protect your electronic data.
Disaster recovery defined
A disaster recovery plan is an essential tool in making sure electronic data is protected from a wide range of unforeseen circumstances including theft, fire, flooding and catastrophic natural events. On a very basic level, it outlines provisions for making sure that mission critical data is regularly backed up, but it can also include provisions for protecting and preserving archival and/or historical data. A disaster recovery plan also establishes processes and procedures for ensuring maximum recovery from data loss, but unfortunately, too many companies go no further than backing up their information. Ensuring your business can rebound from a disaster means taking additional steps to make sure electronic data is preserved with the ability to quickly retrieve and recover the specific information you need.
Disaster recovery and business continuity professionals often refer to recovery time objective or "RTO" as the duration of time it takes for business processes to be restored after a disaster. This often includes restoring lost information with electronic backup data. If backup data is not easily located or functioning properly, RTOs can be negatively impacted. As a result, post backup protocols are just as important as the backup itself.
The vulnerability of magnetic media
Offline backup to tapes and hard drives is very effective in preserving large amounts of data at a relatively low cost. As opposed to "cloud" backup solutions, it is not dependent on internet connectivity and bandwidth which can make restoring critical data a slow and laborious process. Instead, offline backup offers "plug and play" functionality for swift and easy data recovery.
Still, magnetic media (backup tapes) are vulnerable to environmental factors which, if not remediated, can corrupt electronic data stored on tapes and hard drives. Environmental factors include:
Temperature and humidity fluctuations
Light and dust pollution
Magnetic interference
Organisations that do not provide a storage environment to minimise these threats risk being able to recover critical data when they most need it.
Many companies store and maintain backup information on-site, often within the same server room as the media was backed up. While this may seem like a logical solution, it does not provide protection against the aforementioned factors. Moreover, disaster recovery experts recommend that vital business data be kept offsite in an alternate location from the primary place of business.
Why data rotation and offsite media storage is important
Magnetic media containing electronic data should be rotated offsite soon after completion of backup as part of your disaster recovery plan. This allows for backup tapes to be professionally transported to a fire resistant, climate regulated data vault for ongoing protection and preservation. Each data tape is barcoded and indexed, enabling a precise location of vital data to support RTOs. Additionally, an online tracking and ordering system provides full audit trail capabilities in support of your retention and compliance requirements.
A company specialising in information management can help you formulate a disaster recovery plan that ensures your business is protected against a catastrophic event.
Archive Document Data Storage provides information and record management solutions to businesses throughout London, Swindon, and Bath. To find out more information, contact the File Queen at filequeen@archivestorage.net.