The PDF Binder application that helps users create court bundles 75% faster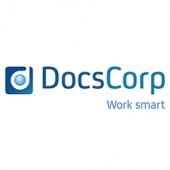 Combining PDFs into a document bundle to be distributed to a client or filed with the Court can eat up hours of billable time. But it doesn't have to.
Automating the small but important tasks like generating a Table of Contents, applying security settings, and finding sensitive information that needs redaction can make the bundling process much quicker and far less complicated.
Help lawyers and legal professionals get back to the work that matters by empowering them to create secure, consistent, and readable PDF binders – fast.
View the illustration to see exactly how pdfDocs Binder transforms document bundling into a three-step process: create a binder, add documents, then convert.