New tech, new world: the opportunities and challenges of cloud computing for law firms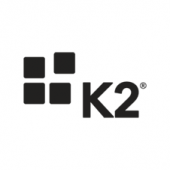 Cloud computing - the game changer for law firms
For law firms, cloud computing means first and foremost no longer having to to install hardware on premises. And along with this initial cost and time saving comes a host of ongoing benefits, not least in terms of support and maintenance of the IT infrastructure.
"The majority of our contributors told us that at the time they were considering moving their IT infrastructure to the cloud, the firm had reached a point where it needed to make significant updates and changes to its IT system. Firms are most likely to consider moving to the cloud when they are faced with major technology upgrades or some sort of business transformation." The Real Challenges and Benefits of Cloud Computing to Law Firms, Databarracks.
But many IT departments in law firms are uncomfortable about losing direct control over their technological assets.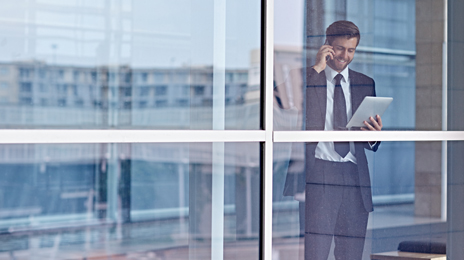 So when is the right time for law firms to adopt cloud computing?
Richard Susskind, British commentator and legal advisor for firms and governments, identified the importance of cloud computing for legal IT back in 2010: "Cloud computing does the thing, it actually puts the data storage, the computing power, and the facilities that used to be only available to large organizations, and makes them available to small organizations."
Five years later, cloud computing is now a mainstream consideration right across the business world. For law firms, the risks of early adoption no longer apply, and irrespective of the size of their operations, they are free to enjoy the benefits of:
Reduced overheads - with less IT infrastructure installed on the premises.
Flexible service models - provision that scales to meet actual need at any one time.
Cost-effective deployment - little or no local intervention for new systems or upgrades.
Agile business practices - staff can access information anytime, anywhere.
Enhanced integration - even when the target application is an on-premises legacy system.
However, the Law Society outlines several risk concerns around cloud computing for law firms, including:
Security, data confidentiality and location of data.
Service reliability and stability.
Lack of control over customization and integration.
Speed and bandwidth.
Difficulty of achieving executive buy-in.
Solution architects rise to the challenge of cloud computing
The proactive solution architect has become a key player in this new world. Many are happy to leave responsibility for locally-installed infrastructures behind, and are playing a leading role in confronting the challenges and seizing the opportunities that cloud computing brings. The solution architect needs to make robust choices about which processes are best served by the cloud computing model.
The challenge for the solution architect, then, is to drive a balanced approach to cloud computing for law firms. They need to support the infrastructure that remains in-house during the transition period, and make sure that those legacy systems that still rely on on-premises servers are integrated with the newer cloud-based platforms and applications.
Business processes that have touchpoints with both cloud and on-premises systems need bridges across this hybrid infrastructure. Similarly, forms should be able to bring together data across hybrid systems from a centralized location without having to navigate through multiple interfaces and browsers. In this way, law firms can enjoy the benefits of cloud computing as soon as they start to adopt it, rather than waiting for the point where the entire IT portfolio has migrated to the cloud. At the same time, they can continue to derive benefit from existing legacy systems.
For go-ahead law firms and their solution architects, cloud computing represents an unrivalled opportunity to play a central role in steering the business into 21st century technology.
Find out how you can drive the benefits of new technology to the heart of the business by engaging senior management in the conversation. Download the Solutions Architect's Guide: Winning Senior Management Support for Your Process Automation Project