The new SRA standards, Alex Williams at Tikit discusses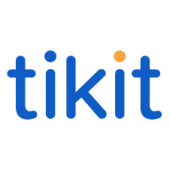 On 25 November 2019, the Solicitors Regulation Authority (SRA) will launch its new regulatory model – but what does this mean for firms? In essence, it will allow solicitors greater flexibility in how they work. It will remove many prescriptive rules and take the burden off law firms, meaning their solicitors have freedom to use their own judgement to consider how they meet the SRA standards.
Some of the key changes include:
• Separate codes of conduct for firms and solicitors
• Simpler account rules
• The ability for a solicitor to carry out 'nonreserved' legal work from a business not regulated by a legal services regulator
• Allowing solicitors to provide reserved legal services on a freelance basis
The SRA sets high professional standards but by stripping away outdated rules and regulations it's allowing solicitors flexibility to deliver services around clients. This brings a lot of potential for both firms and solicitors. The public will have access to a wider range of services, while still having the peace of mind that they are backed by the proper protections. This means that solicitors and firms will change from a predominantly rule-based focus to a more outcome-based one. There will be a reduced list of principles and prescriptive rules that dictate how solicitors and firms must behave, while ensuring that the most important issues of protecting the public and their money remain at the forefront...
This article was first published in the September 2019 issue of LPM 'Seeds of change'.