Mapping out legal cases – utilising technology and a visual approach to success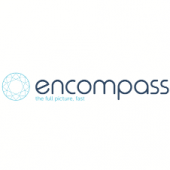 ARTICLE BY MIKE KEARNEY, PRODUCT MARKETING PROFESSIONAL AT ENCOMPASS
In the legal sector today, the process of search and recovery still typically involves investigative teams trawling through multiple sources of information to establish the facts of a matter. It's a slow inefficient, error-prone and time-consuming process – but critically also it's a piecemeal procedure.
In legal cases, the best decisions are made when people see and understand the full picture not just one small element of it. These processes originate from a pre-internet era, when search involved visiting the land registry and lodging a paper form and waiting for something to be found, copied and posted back to you.
Today, information has been digitised and flows across geographic and organisational boundaries, enabling a digital economy which law firms must recognise they operate within. Once in a digital format, so much more can be achieved with information – such as utilising the power of visualisation. Visualisation software can detect and expose relationships and patterns that can be difficult to discern and overlooked in textual information.
The goal of data visualisation is to communicate complex situations clearly so humans can intuitively grasp large amounts of information to make good decisions. Maps represent an early use of visualisation.
This natural tendency towards visual presentation of information is perhaps one of the reasons why the innovative solution Encompass Verify for Law has been so widely adopted by firms across Australia and the UK. The visual display of business information that has been retrieved from sources like Companies House and the Land Registry and then triangulated and overlaid in a corporate hierarchy diagram provides a robust, fast and accurate way for legal firms to get to the heart of the matter at hand. By incorporating technology and innovation into what are essentially business processes, lawyers can understand the people, companies and property involved in a matter. They can also uncover relationships between entities which helps lawyers quickly get to grips with who own what, the value available in a case and devise a legal strategy or opinion.