LSN Industry Voices: Phil Wedgwood at rekoop

LSN's Industry Voices is a series in which our networkpartners give their insight into the legal market.
In this Industry Voice, Phil Wedgwood, CEO of rekoop, shares his views on what law firms will be doing in the future, what they could learn from other sectors and how they could become much more efficient - and more profitable.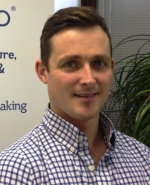 What's the biggest or most important thing that law firms will be doing in five years time that they're not doing now?
Tracking and recording all their time and not just using it for enhanced billing but putting the collected data at the heart of business intelligence, generating real visibility on profitability, resourcing and job cost, and underpinning both strategic and operational decision making. Time recording has been around for nearly two decades and yet it is staggering to see how many firms are still struggling to get to grips with it, or making heavy weather of it, particularly in an increasingly mobile age where a proportion of billable work is being done away from the desktop. The next five years will put the economics of the modern legal business firmly in the spotlight – and time capture can't be kept in the shadows.
What could law firms do to work more effectively with their suppliers in your area?
Take us at our word when we say a live trial or small-scale pilot could be up and running in a couple of weeks, and that it is by far and the best way to know if this is a product for you. Commit to that process, get a representative sample of users to participate, offer feedback, keep talking to us and when they buy the product, commit all over again to actually rolling the solution out to its full extent. There is no greater frustration that a half-hearted deployment that undermines the product, compromises the investment and devalues the relationship.
What law firm client win are you most proud of, and why?
I'm proud of them all. The first, because it's that one that validates what you are about and confirms you have something that people want; the last one, as it means we're still doing things right and that people are making a positive choice about rekoop in an ever competitive, tight market. But perhaps the one that makes me smile most is one of last year's, where we were told after just four days that the rekoop solution had already paid for itself courtesy of the increased time captured by one single senior lawyer. We've never doubted our product obviously…but that it can make such a significant impact in such a short space of time is particularly gratifying and makes me a very happy man!
What could law firms learn from businesses in other sectors, such as yours?
The need to do more than just record data…you have to take that data and mine it and slice and dice it and flip it around so that it becomes information, the evidence upon which you can base critical decision making. Instincts may have guided our development as a software vendor but it's business intelligence that has driven our decisions.
What are the top things firms could do to be more efficient/profitable?
Would you be surprised if I said track and record all of their time all of the time?!

improvement at reduced cost.
Read more on rekoop's networkpartner page.
Find more Industry Voices from our networkpartners via this search.