LSN Industry Voices: Eldean Ward at IntApp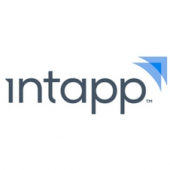 ​LSN's Industry Voices is a series which our networkpartners give their insight into the legal market.
In this Industry Voice Eldean Ward of IntApp talks about how law firms need to focus on time as a unit of cost rather than merely looking at hours billed and advises firms how to use software to save time and become more profitable.
What's the biggest or most important thing that law firms will be doing in five years time that they're not doing now?
Law firms are going to have to start thinking about time as a unit of cost and rather than a unit of revenue. Although many firms may still charge for some services by the hour, they will have to support alternative fee arrangements to remain competitive. In order to do so, firms will need to analyse their costs at a more granular level so they can better understand the activity and task level costs for various matter types. Matter budgeting will be of critical importance.
What could law firms do to work more effectively with their suppliers in your area?
Law firms should keep in mind that when they select a supplier, they're getting a partner, not just a product. With constantly changing business needs, firms must assess the vendor's product roadmap and willingness to work with its clients to develop a long-term mutually beneficial relationship.Through this relationship, law firms have the ability to influence the evolution of the products they use, which the vendor appreciates because it helps them align their product roadmap with the wants and needs of their clients.​
​What law firm client win are you most proud of, and why?
We are proud of each and every of the more than 100 firms that have selected Time Builder. Our early customers gave us the feedback and support to build and refine our product into the mature offering we have today, and our newer customers have reinforced that time capture is a beneficial pursuit, even at the
​most conservative firms. We are delighted to see our customer base continue to grow as more and more firms recognise the importance of time capture. We value each customer relationship and aim to help all our clients be more successful.
What could law firms learn from businesses in other sectors, such as yours?
In the software space, delivering a highly effective, whole product that addresses a specific problem offers many benefits over a customisable one-off solution. The whole product approach combines mature technology with excellent support and in-house subject matter expertise. In the case of law firms this may mean providing services that address more than the immediate ask or need of a client, based on the firm's own knowledge and experience. Or, it could mean developing legal services or service configurations that clients are not yet aware that they need. For the customer, this means a higher quality product, more consistent offerings, and competitive pricing.
What are the top things firms could do to be more efficient/profitable?
Law firms have a massive amount of data and business information, and the key to improving efficiency and profitability is to understand that data and utilise it to your advantage. The onus of time recording is placed on the lawyers, but that data exists in the underlying technology they use, and law firms need to harness that data to get a better understanding of the work that goes into matters. This understanding will allow firms to more effectively resource matters subject to alternative fee arrangements, incentivising lawyer efficiency and productivity rather than focusing on the number of hours billed.
Read more on IntApps networkpartner page.