Industry analysis from Clio: Rising remote working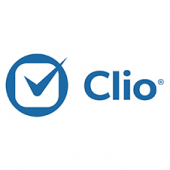 This article was also featured as an industry view in the December 2016 issue of Legal Practice Management magazine. To read the issue in full, download LPM magazine.
Flexible working is fast becoming a staple part of legal professionals' working lives. Two years ago, legislation was introduced to allow employees the right to request flexible working practices. It reflected public sentiment evident in research by the consultancy and jobs site Timewise that estimated up to half the UK's working population would like flexibility in their working hours and location. The legal sector, however, was slow to adopt flexible working practices – the feeling being that it was an impractical option for lawyers who needed to be close to their extensive filing cabinets and firewall protected personal computers connected to internal servers to access client data.
But this past year has seen a considerable shift in thinking among legal leaders due to two main factors – employers recognising the advantages of having a more flexible workforce, and the advent of technologies that facilitates flexible working.
Clifford Chance CEO David Bickerton emphasised the growing sentiment of employers in an interview last year: "So long as our teams can operate efficiently, work is something you do rather than a place you go."
But flexible working isn't only beneficial to large firms. Reduced overheads on office space and greater staff retention due to the better work-life balance available to employees are two of the major reasons SME firms, such as Clio clients Roche Legal and Pearne & Co, have begun to place less emphasis on the importance of the office and allow more flexible working practices from their staff.
Balancing the personal and professional aspects of life has traditionally been about creating separation. Now, with the aid of flexible working practices, it's becoming more about integration. There are two ways to approach this: work all the time no matter where you are, or spread your work throughout the day, allowing time for the rest of your life's requirements.
This is the benefit of being able to work remotely on your own time. In fact, 61% of workers surveyed by IT consultancy Softchoice said they would prefer to break up an eighthour working day over the course of a longer day.
Black holes in daily productivity can be turned into routine opportunities for key tasks. With comprehensive access to all of your resources, you can turn downtime – such as commuting or trips to the dentist's office – into new-found productivity.
Having the right tools means you can do the things that you want to do outside the office without neglecting clients. Rather than forego a week away, you can head to the countryside while maintaining full access to all your firm's information.
The advancement in affordable mobile technology, and operating from the cloud, has been the primary driver of this radical shift, and what began as lawyers being issued with Blackberry phones to allow them to check emails on the go has evolved dramatically.
Now legal professionals can perform all of their tasks, from viewing and managing case files to writing and editing documents, and tracking billable time – on any device, including laptop, tablet, or smartphone – without being tied to a desk.
Mobile devices have become ubiquitous in our society, and consumers have come to expect on-demand attention and seamless experiences across all industries, including professional services, which has set a new standard for the rhythm and pace of client interaction. Firms that adopt mobile technology can work faster, and ultimately, compete better for clients.
Technology gives us better access to people, places, and information. With a mobile phone, you're never more than a phone call, email, or text message away from a current or potential client. This can be especially pertinent to clients working jobs that are difficult to get away from during business hours.
Mobile working can reduce the need for faceto-face meetings with clients. Apps, such as Legaler, facilitate secure online meetings for legal professionals, meaning you can hold private meetings with clients from anywhere. Clio's secure client portal Clio Connect allows users to share documents with users, allowing them to review files connected to their case, mitigating the need for a face-to-face meeting.
Being available outside typical office hours will make you more competitive over other lawyers who aren't. Clients who get the timely attention they need are generally happier and more satisfied — and satisfied clients are more likely to pay you often, pay you more, and refer your services.
Another important monetary consideration is the billable time lost by not having an in-app timer to hand when you're on the move.
A recent report by Bellefield Systems suggested that firms that tracked time simultaneously with the tasks they perform tend to generate 25-40% more income than firms that don't. With Clio's mobile apps you can record time and assign it to specific cases with a record of tasks performed, ensuring every billable second is accounted for.
From reduced overheads, to creating a better work-life balance, to ensuring you never miss a billable second – the advantages of mobile working are many for employers, employees and sole practitioners alike, and it's sure to become standard practice in any modern firm.