Industry views: A cloud solution in every size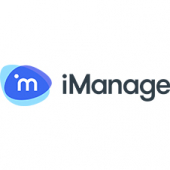 Law firms and legal departments around the world are taking advantage of cloud-based solutions to achieve new levels of collaboration and productivity while reducing ongoing cost of ownership. It's interesting to see that this movement is affecting firms of all sizes. Newly minted and larger, more established firms alike need to manage the mission-critical nature of managing client work product without imposing additional work on busy lawyers.
Cloud users benefit from continuous upgrades, zero downtime for maintenance, extensive scalability and sustainable performance, from anywhere. By moving client work product to the cloud – or starting from scratch in the cloud – today's modern legal professional users can have access to all their important documents, emails and other files – anywhere, at any time, on any device.
Rapid response
There are also clear strategic advantages. Established firms that are expanding their hiring efforts, acquiring or merging with another firm, or adding new offices around the country (or internationally) can leverage cloud-based solutions for their client emails and documents to help bring new offices and users online securely but as quickly these allow them to work the way they want to work. They require this flexibility, as they're no longer bound by the confines of their desks and offices. Moving to the cloud provides seamless access to all-important documents, emails and other files – no matter where they are or the device they're using. While matching the way busy, modern professionals prefer to work, this also transforms lost time into productive time and ensures optimal efficiency, so they can deliver even better work to their clients
Read the full industry views with Deniece Moxy, director of product marketing for iManage in Briefing June.