Industry analysis from Mitie: Follow the right path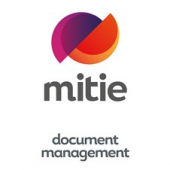 This article was originally featured as an industry analysis in the October issue of LPM. To read the issue in full, download LPM.
II was going to title this article: Are you ready for the GDPR? But I think we've all seen enough of those sensationalist headlines. Instead, I'd prefer to share some thoughts on change. Rarely do we seem surprised when we hear the phrases: business transformation, change management or digital transformation. We've all been doing a lot of that for some years. Change is the new normal, and if you approach it right, you stand to gain more than just the expected outcome.
While we would all like to think that continuous change is embedded into our culture and processes, it rarely sits comfortably with people straight away. We've all been there in our personal lives too. I recall when my bank moved to paper-free banking many years ago – it felt like my safety net of checking off transactions every month had been removed. But I couldn't imagine going back to the old way. Or more recently, signing into my mobile banking with my fingerprint. But strangely that was not as much of a leap of faith as the paperless banking had been some years prior. And that is down to the speed at which innovation in all aspects of our lives has become normal.
As external pressures shape how we operate to maintain sustainable businesses, many of us are exploring ideas that may never have made it to the table five years ago. The what-if or think-theunthinkable scenario played out daily seems to bear more fruit than we might want to admit.
We're taking bigger leaps forward more often to make things work. But that doesn't mean there's a reckless decision-making process behind change, rather we have more trust and faith in new technology and innovation having seen it tried, tested and sometimes fail.
What could go wrong and how can we mitigate the risk? Not wanting to sound pessimistic but you know what they say: a pessimist is never disappointed. You aren't going to make much progress if you wait until everything is 100% ready. Look at being 80% ready and create the 20% as the plan evolves.
Business transformation can be driven down many routes – leadership changes or internal transformation, for example, but it almost always involves people, process and technology. All of that will impact finance, client retention, reputation and even staff retention. So essentially, the whole business. But change or transformation doesn't have to – and in our experience, shouldn't – mean big bang. It just doesn't work. Not everything has to change in the name of progress. Baby … bathwater.
An honest review of the processes that sit behind the running of your firm will allow you to make steady changes, which will ultimately deliver improved profit and added value back to your clients.
Consider how digitising your business processes can drive efficiencies. These efficiencies can, of course, save you money – but off the back of that you create a workplace that is attractive to new talent. Those new employees will be the future of your business one day.
The 2017 issue of LPM Legal IT landscapes indicated that most SME law firms are already identifying how AI and automation will impact them. In the same report Melissa Butler, practice manager at London firm GRM Law, said that mobility solutions are vital to ensure greater productivity from law firm workers. "Flexible working is the future – because of the nature of technology, people aren't chained to their desks and they can do so much more on the move, including document creation, case file management and time entry. Restricting mobility is enormously counter-productive, because it alienates employees who want a better work-life balance and means the business isn't living up to its potential."
So, the need is there, but how do you ensure that your infrastructure can support the demand for information anywhere at any time? The simple answer is the cloud.
If you can automate mundane paperbased manual tasks that suck up valuable time from skilled team members you can gradually transition to a digital workplace. No matter how established your firm is, or how embedded your manual process or legacy IT systems are, progress is achievable.
Businesses are accumulating more and more data but you need to access and understand it to really benefit from it. By digitising the ingestion of this information you can turn it into something useful that you can get hold of easily and quickly. Identify trends or common threads, lay your hands on the crucial information as and when you need it, without needing to get an entire box sent from your storage company. Or even simplify how your invoices are paid, taking away the manual process in your accounts department.
It is unlikely that change management will ever become a thing of the past – I'm sure a new buzzword will take its place in time, but it's fair to say that the concept is here to stay. If you can smooth the path now by taking away things likely to tie up your valuable resources, you will enable your firm to be nimble enough to respond to demands from clients as their expectations of you change. Don't let change manage you. You're in charge.