How SeeUnity can help optimise your remote collaboration experience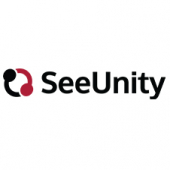 With many of us working remotely, it can be difficult to keep team members on the same page, leading to data silos, overall confusion, and a loss of control over data governance. This is a challenge facing organizations of all sizes and industries, and it presents the opportunity to adapt by streamlining collaboration and ensuring proper compliance. SeeUnity can help your organization maintain data control and simplify Information Governance with our Solutions for Microsoft 365 and Teams.
Work in Microsoft Teams and Interact Natively with Your DMS - Maintain Information Governance
Our Fusion Content Integration and Echo Content Synchronization products enable Teams users to seamlessly integrate applications and synchronize content with their organization's DMS or repository of record.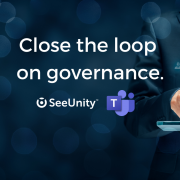 Fusion gives users real-time secure access to relevant DMS content based on the context of their Team site. Echo allows users to work natively in Teams and sync or archive to their DMS. Synchronization options can be tailored to your organization's needs. An administrator sync provides a seamless and invisible experience for the user, while a user sync can be configured to enable users to select and initiate data syncs back to their desired DMS locations. To see how Fusion and Echo simplify Teams collaboration and governance, watch the video.
What truly differentiates SeeUnity's solutions from other options out there is the ability to effectively govern and manage content that is created in a Team and synchronize or archive that content to a DMS like iManage or NetDocuments. The user experience is also highly configurable. Teams can conveniently be set up so that all related content for a specified file makes it back to that file in the DMS. All collaborators stay in sync and the file is updated with new content." – Gene D'Aversa, Director of Project Management IT, Husch Blackwell.