Committed players in the digital revolution – highlights of 2015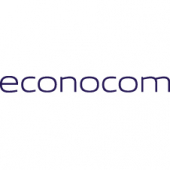 INTRODUCTION BY JEAN-LOUIS BOUCHARD, CHAIRMAN AT ECONOCOM
Committed and unique
The successful merger with Osiatis and our investment in companies at the cutting-edge of the digital transformation have established us as a major, committed digital player in Europe.
By creating the Econocom Galaxy, consisting of the Planet (the group's historic core businesses) and its Satellites (companies jointly owned wit the founding shareholders), we have combined power with agility. This organisation, built on trust and entrepreneurship, promotes boldness, responsibility and creativity, which are the bedrock of our culture and values.
Our clients turn to us to ensure the success of their projects all over Europe. Thanks to the trust they have placed in us, we have maintained a strong growth trend. Our performance confirms the validity of our model and our development strategy.
Adopting European company (societas europaea) status reflects our ability to assist Europe's major companies in their digital transformation, wherever they operate. We are also proud to have joined the new EnterNext European Tech 40 index, which makes us stand out as one of Europe's leading digital and technology companies. This distinction will increase our visibility with international investors in our markets.
In 2016, we will continue our assertive investment policy in order to drive growth, which we aim to maintain above the market rate, and improve profitability. We plan to recruit over 1,700 people to support our expansion and this new talent will stimulate the group's innovation and creativity.
Promoting new forms of collaboration and partnerships, encouraging entrepreneurships as an everyday state of mind, being able to combine all the skills and know-how that are fundamental in order to progress in today's society are essential components of our DNA. They are a source of pride for our 9,000 employees and will enable us to build, day after day, a "one-of-a-kind" group.