Cloud prospects: Nick Hayne at Quiss discusses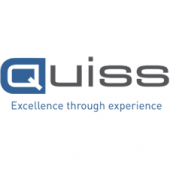 Nick Hayne, the data master, answers some key questions around cloud provisioning and managed service providers (MSP) relations
Q. When talking to law firms, do you find they all want cloud solutions?
A. There are any number of reasons law firms are seeking to engage managed service providers and typically cloud features somewhere in the conversation. But a 'cloud at all costs' approach is not necessarily a helpful frame of mind and law firms need to work with service providers that will do what is right for the client within the constraints given. There is no one-size-fits-all solution, with all the business and technological aspects being considered when deciding a way forward.
Q Should an MSP tell a prospect the solution they are asking for is wrong?
A. Honesty between client and service provider is critical. Prospects usually have a general idea of what they want to achieve and the direction they want to take. But this should be tempered by advice from service providers with years of experience working with clients in the legal sector and knowledge of the technology stack, so typical pitfalls can be navigated around. Cloud is not right for everyone, and now the initial buzz has died down we are beginning to see some serious repatriation of cloud-based data. Your MSP must be brave enough to tell you your on-premises solution is still the optimum choice.
Q What questions do law firms need to ask of an MSP?
A. Prospects usually ask similar questions and often it focuses on the technology and the solution. But the expertise of an MSP with Microsoft apps, Azure, cloud solutions, security and IT infrastructure, and so on, should be a given – they know how to keep the cursor blinking. However, as a law firm prepares to sign a long contract, then the MSP's credentials as a business become increasingly important...
This article was first published in the September 2019 issue of LPM 'Seeds of change'.