Cliff Notes to five Business of Law surveys for busy law firm professionals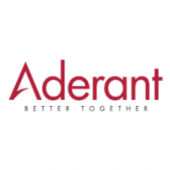 Article by Kate Pizzi, Client experience team
Surveys are a means to get perspective at scale. The idea is straightforward: ten perspectives on a topic are better than one, and a hundred perspectives are better than ten.
Of course, we shouldn't discount qualitative research, interviews and anecdotes. These usually provide important context. Still, it's the aggregation of data that transforms it into information, which brings us back to the quantitative allure of surveys.
There have been several surveys relevant to law firms since the beginning of the year. We pored over many of these, and as a service of sorts, we've summarized a handful that we thought would be of interest to business of law professionals.
1) Law firm tech changes to counter client's trend toward in-sourced legal work
About half of law firms responding to the 2018 Law Firms in Transition Survey by Altman Weil say their lawyers "are not busy enough." The study indicates firms have more lawyers than work, but the capacity isn't a result of demand levels, but rather emerging competitors including the continuing trend to in-source legal work.
In fact, 70% of respondents said the excess capacity is a result of clients taking more work in-house – and 26% say they've lost business as corporate legal technology has reduced the need for law firm services. The survey also suggested alternative service providers (16%) and the Big Four accounting firms (9%) also played a competitive role. The latter was true especially for large firms with 1,000 or more lawyers (27%).
"Most law firms have been able to manage their transitions to achieve at least moderate performance gains or to maintain acceptable performance just by keeping on," according to the survey report. However, "Few firms have taken full advantage of the disruption as an opportunity and run with it to distinguish themselves from competitors."
When respondents were asked why their firm wasn't doing more to change legal service delivery, the top responses were:
69% say partners resist most change efforts;
60% say most partners are unaware of what they might do differently;
59% say firms are "not feeling enough economic pain to motivate" change; and
55% say clients weren't asking for it.
Indeed, the incentive to change does not seem sufficiently attractive compared to the existing benefits of maintaining the status quo. As documented in a Legal Business Report titled Challenging the Status Quo in Law Firms, by the time the pain is great enough to incent change, it may already be too late.
Altman Weil polled managing partners and chairs at 398 firms with 50 or more lawyers for this 10th annual survey. This included "45% of the 500 largest US law firms and 52% of the Am Law 200."
Additional sources: ABA Journal, Legal Cheek, Above the Law
2) Law firms see revenue and demand grow
If the economic pain is insufficient, perhaps it's because some firms are seeing growth. Both revenue and demand rose in the first quarter of 2018, according to a report in The American Lawyer citing data from the Citi Private Bank Law Firm Group. Larger firms also seemed to be doing better than smaller rivals, which is consistent with other law firm studies this year.
The publication reported:
"Revenue growth of 4.2 percent in the first quarter of 2018 was driven by demand growth of 1.3 percent and lawyer billing rate growth of 4.8 percent. In the case of the demand growth, this was the strongest result we've published since the first quarter of 2016, and in the case of lawyer billing rates this was the strongest result we've published since the first quarter of 2008."
It's welcome news for law firms, which have struggled with flat demand for the better part of a decade. This report also follows a strong showing in the final quarter of 2017 by the same research source.
If there's a cautionary tale it's in nested in expenses and collections. Expenses outpaced revenue growth at 4.8 percent in the first quarter as a headcount and lawyer compensation expenses rose. The collections cycle – the time it takes to see bills paid – lengthened by 3.1%.
It's those expenses that silently sap law firm margins. These can be traced to manual billing processes, decentralized client information, and disparate financial data that require work and re-work.
The survey sampled of 179 firms including, 80 Am Law 100 firms, 47 "second hundred" firms and 52 niche or boutique firms).
Additional sources: Big Law Business, Law360
3) Slowing law firm growth in the UK?
While the legal business is improving in America, a report by MHA, an association of accountancy and business advisory firms in the UK, is cause for concern. According to the sixth annual MHA Legal Benchmarking Report 2018, "After a number of years of steady growth in fee income, in 2017 we saw a fall in fees billed across all sized practices."
The report generally looks at smaller firms and classifies those with 11-25 partners as mid-tier firms, and those with 25 or more partners as larger. Even so, there are some similar trends in that the larger firms seem to be faring better, while the mid-tier is getting squeezed:
"After three years of strong growth, we have seen income drop across the profession. The benefits of mergers and a strong economy were seen in previous years, particularly for larger firms of 11 partners or more."
And later adds:
"A drop-in income has been seen across the board, with the sole trader practices seeing the smallest fall of 1%. Mid-tier firms of 11-25 partners saw the largest reduction in fee income, of 11% compared to 2016. All other categories saw income reduce by 5%."
Interestingly, UK firms also show signs of protracted collections cycles, which the report terms as "lock up." Lock up refers to unbilled time, or work-in-progress, plus disbursements and invoices published but unpaid.
The report says the number of lockup days has increased, "from an average of 3 days to 17 days, except in 11-25 partner practices who have worked hard to reduce lock up by 27 days." This means, for example, among firms with 25 or more partners, cash is "locked up" for an average of 146 days – or just shy of five months.
The real kicker in the study, however, is the impact this has on cash flow: "In the largest firms an improvement of 1 day in lock up would release £19,000 of cash."
"Cash has an immediate and measurable impact on law firm profitability," as noted in the Legal Business Report, titled, Improve WIP-to-Cash. "When this happens consistently, the entire system runs smoother."
Additional sources: Global Legal Post, Legal Futures
4) Survey hints where to begin with law firm innovation
Corporate clients don't see much in way of innovation from law firms. That's according to a survey fielded to in-house lawyers by Thompson Hine LLP, a law firm with about 400 attorneys.
When asked, "Over the past three years, how much innovation have you seen from law firms," the study, Closing the Innovation Gap, found just 4% said they saw a lot, and "for 96% innovation was rare or nonexistent."
The study found fault on both sides of the table. "Nearly 64% blamed firms that have been slow to change" while roughly, "45% admitted that they were culpable for not demanding more change."
However, it's clear some firms did do things differently. When asked what was done differently, the answers fell into four areas:
Improved communications or worked more diligently on relationships;
Reduced their bills;
Improved project management skills; and
Technology innovation.
The survey also pointed to areas where clients said they had seen overall improvements from law firms. Those were as follows:
56% say more appropriate staffing;
38% say better budgeting and management;
34% say streamlined processes; and
31% say advances in knowledge management tools.
That could well be a model to follow, especially since in our observation, and despite the conventional narrative, it's not that law firm leaders don't want to change, it's that they are unsure where to begin.
Indeed, corporate clients do not have consensus either. While the report noted, "5% of survey respondents said they are content with the status quo" it also found "there was no agreement on a single pathway to change."
The survey drew "responses from 183 in-house counsel and other senior business executives at 176 companies and financial institutions." Ninety percent of the respondents were lawyers including GCs and deputies. Seventy-six percent of the companies represented report annual revenues north of $100 million.
Additional sources: LawSites, Prism Legal
5) Top challenges in law firm billing
Several studies, including those above, found challenges with billing and collections. The 2018 Aderant Business of Law and Legal Technology Survey puts some context around billing issues within law firms.
The study found that billing challenges stem from both the law firms and clients. For example, e-billing (56%) was the top challenge in law firm billing cited by respondents. This is because corporate clients have increasingly turned to e-billing and outside counsel guidelines (46%) to reign in legal spending.
Still, several challenges in the billing process were squarely of the law firm's own device. For example, 48% of respondents cited a prolonged pre-bill editing and review cycle and 41% cited getting timekeepers to enter their time. Most respondents (61%) say it takes their firm a week or longer to publish client invoices, and about half said their firm spends too much time on billing and invoicing. Time-to-collection, which shows up (above) in both the Citi Private Bank Law Firm Group study of US law firms, and the MHA Legal Benchmarking Report 2018 of UK law firms, rounded out the top five with 38%.
The full report is packed with a range of statistics and benchmarks. It's uniquely based on the input from 138 business of law professionals. The professionals are the "human operating system of law firms," as Aderant President Deane S. Price says in the report's introduction. "Law firms have grown increasingly reliant on experts in business, finance, strategy, technology and other disciplines that are not taught in law schools."