Bumper start to 2018 for Mitie's document management business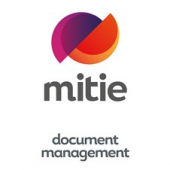 Mitie's document management business has had a brilliant start to the year, extending its work with Linklaters and winning a new contract with an international investment bank.
Mitie has expanded its partnership with Linklaters for the provision of new services including a document production unit of skilled document technicians, experienced legal proof readers, and a service desk which includes 24/7 concierge support at its London headquarters on Silk Street. The five-year extension will see Mitie deliver services that were previously delivered in-house by Linklaters.
Mitie has been providing a range of document management services for the leading global law firm since 2001, including on-site and off-site reprographics, digital services, mail distribution and security services.
Separately, Mitie will provide an end-to-end document management solution for a large international investment bank to deliver mail room services as well as manage its on-site print room and porterage functions in London. Securing the contract is testament to Mitie's innovative use of technology and established reputation within the sector.
The bank will benefit from Mitie's technology-led approach by integrating its portable mailroom service, Pinpoint. This mobile app redefines track and trace technology and provides real-time, accurate and auditable tracking of all incoming accountable mail items.
James Gilding, Managing Director of Mitie's document management business, said:
"This is a great start to the year and we are delighted to be working with such prestigious businesses. It clearly demonstrates Mitie's ability to build collaborative partnerships with world class clients, allowing them to focus on their core business whilst trusting in Mitie's expertise and innovative technology to support their document management needs."