BOARD: How CFOs can keep up with all the technology changes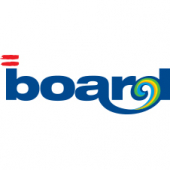 This article was originally written by Mark Sands, General Manager, Asia Pacific for BOARD International.
If you don't stay on top of disruptive technologies, there is a good chance your company may experience loss of profit... and possibly even demise in the long term.
Harsh, but studies say it's true.
A recent Robert Half Management Resources Survey found that 41% of CFOs believe staying current with changing technology is the greatest pressure their accounting and finance teams face. Technology changes were considered more important than regulatory compliance (24%), harnessing/managing big data (17%), and finding and keeping skilled staff (16%).
The survey conducted interviews with more than 2,200 CFOs at companies in more than 20 of the largest US markets. CFOs were asked: "in general, what would you say is the single greatest pressure facing your accounting and finance function?" Thus, it was revealed that CFOs find it hard to keep pace with current technology and the opportunities, as well as the associated risk.
This article will focus on the stress experienced by CFO's in keeping up with all the tech changes - and how a one stop software solution can help to eradicate those concerns.
Yes - updating technology requires an initial investment of time and resources, but it can pay off in terms of improved financial reporting, enhanced security and the ability to make better decisions. Organisations can harness data that generates transformational insights, all the while strengthening internal controls and remaining compliant with regulatory mandates.
Adding to the pressure on CFOs are the scope and sheer number of technologies the finance function must now handle: ERP, data-mining tools, BI software, and data security platforms. CFOs and their teams need to be across everything from Microsoft Excel to Access, Hyperion and QuickBooks.
Exacerbating the challenge are the growing number of cyber-security threats and the increasing menu of technology choices and challenges created by scattered cloud-based hosting and software-as-a-service options.
But what if that all came in one secure, integrated, stress-free package?
Reaching enterprise financial goals is very difficult without a flexible plan for how you're going to get there. Business needs change, and BOARD supports that process without locking CFOs into complex technologies that require specialised skillsets or take too long and cost too much to maintain.
CFOs must understand what technology can really do – not necessarily from a user perspective but certainly how the technology affects the financial function and the business overall.
Even if you already have tools that do that, it's likely, they're not well integrated, if at all.
Nowadays, you can find plenty of point solutions for data visualisation, data discovery, planning, forecasting and advanced analytics, but when it comes to making decisions you would need all of them perfectly integrated and able to share the same metrics, the same data, the same view of customers, products and markets to make sense.
With BOARD, you can analyse, simulate, plan and predict in a single platform. Think a self-service data-discovery environment that enables you to easily search for information, interact intuitively with your data, and perform in-depth analyses with the utmost simplicity.The programming-free approach empowers business users to rapidly develop and maintain sophisticated analytical and planning applications with minimal IT Support.
BOARD is the only software platform that seamlessly unifies Business Intelligence, Performance Management, Analytics and Data Discovery in a single product.
To find out why the BARC Planning Survey 2016 positions BOARD as a leader across a wide range of categories and way ahead of all our main competitors - and what that leadership can do for you, download the document.