On and offline access to collaborative content and email management for Microsoft SharePoint from Microsoft Outlook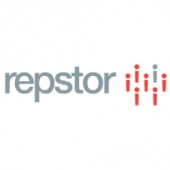 Repstor affinity Deep Integration provides access to Microsoft SharePoint seamlessly within Microsoft Outlook for viewing, adding and editing content whether connected to a network or not.
Deep Integration
Repstor affinity automatically synchronizes any changes back to Microsoft SharePoint meaning users no longer have to wait for slow downloads and uploads and can access content without the delays created by wide area networks.
Repstor affinity helps users adopt new content systems, such as Microsoft SharePoint, while helping to ensure an organization can maintain efficient processes, and meet requirements of compliance and information governance without any need for users to learn new ways of working.