Workshare release notes, February 2018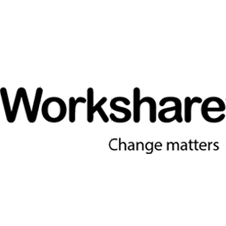 Get the latest news!
Oh Canada, I hear you've got something to sing about with the change to the Canadian national anthem, making it gender neutral and more inclusive. We've been celebrating equality in the UK recently too because 100 years ago, some women first won the right to vote.
At Workshare, we love change (and inclusivity).
Check out our product updates, including one for Workshare Transact that we think our Canadian customers will be glad to sing the praises of.
Compare
This month has been all about Workshare Compare Server. Compare Server 9.5, update 1 is a maintenance release, which includes performance improvements and bug fixes.
We're also excited to be offering a brand new front end for Compare Server, currently in BETA, which you can make your very own by embedding it into your platform.
Transact
There are 6 new data storage locations for you to choose from, including our first in Canada! You can choose any of these locations for your company's data or an individual user's data.
This data storage change comes with an important update for Workshare for iPhone/iPad. You'll need to update to version 3.3.7 of the iPhone/iPad app to continue uploading files to Workshare from your device.
Lastly, we've got two maintenance releases for the Workshare desktop app. Version 2.22 improves the user activity report for authorized Compliance officers and enables easier zooming. Version 2.23 gives IT admins an easier way to disable OpenGL.
It's been a positive start to 2018 so far. Bring on the progress - change matters!