Workshare Comparison Capability is now embedded in iManage Work 10's new professional experience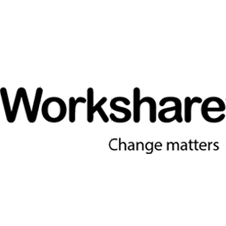 Workshare, the high stakes document company, announced today the Early Adopter program for embedding its document comparison capability in iManage Work 10's new Professional Experience.
In August 2017, at the annual ILTA conference, Workshare launched its Compare Everywhere proposition – a unique and innovative browser-based comparison solution designed to be seamlessly embedded directly within other applications. Also at ILTACON, it was announced that Compare Everywhere would soon be embedded in the iManage Work 10 Professional Experience
iManage Work 10 new professional experience meets the demands and rigor of the changing professional services landscape by combining the best of document and email management, information governance, and permission-based, governed collaboration that controls retention policy and access and monitors and tracks audit trail access for auditability.
Today, Workshare is pleased to announce that iManage Work 10 customers can now experience the power of Embedded Comparison running, viewing and interacting with DeltaView comparison, on any device, and entirely within the new iManage Work 10 Professional Experience. Being able to free end users from a reliance on the desktop, not only vastly improves the user experience of working from the browser – it significantly reduces the time & effort in maintaining desktop comparison solutions.
Nick Thomson, CRO of Workshare, commented "Browser-delivered comparison is a nirvana for our industry and we are extremely excited to now be able to deliver it thanks to the power & extensibility of the iManage APIs. We are not just excited about the benefits for end users of being able to compare directly inside iManage but also the vast simplification of supporting and deploying comparison features."
The new embedded comparison features can be easily deployed to any iManage Work10 client that is using the new Professional experience – even those with Workshare's traditional desktop software. Simply contact Workshare to find out how.