Why BigHand Now is the smarter choice for task management at Morecrofts Solicitors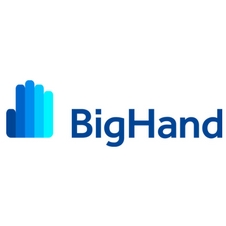 Morecrofts Solicitors, one of Liverpool's oldest Family Law solicitors and most respected Private and Commercial law firms choose BigHand's task delegation tool, BigHand Now to increase the visibility of administration tasks across teams and to remove any uncertainty as to what tasks are being done, and by whom.
The firm will be using BigHand Now in all five offices across Merseyside to delegate tasks such as, booking appointments, photocopying, and preparing cheques for clients. Craig Gilfoyle, ICT Manager at Morecrofts Solicitors explains the key driver for the project, "At the moment we have no visibility over the tasks being done and the ones being left outstanding. We are using emails and shared inboxes to delegate tasks which can end up in the duplication of work or work being missed, something that is frustrating for both the Secretarial Support and Administration teams. With BigHand Now, we expect complete visibility over the entire process."
BigHand Now will work as a task delegation tool directly from the Fee Earners through to the Secretarial Support team. The tool will be particularly useful for the Family Law Fee Earners and Craig explains why, "The Family Law Solicitors are on the move a lot, and when they return to the office it's time consuming to catch up with what tasks are being done and by who."
Craig continues, "BigHand Now will really help the support team with organising some of our bigger meetings, particularly the expert meetings which is a collaboration exercise involving up to 15 representatives from different expert parties. The meetings are held before the majority of major court cases and setting it up can take an entire morning. People's busy schedules are always tricky to align but within BigHand, the professionals will be able to see who is completing their task and it's status. If it's marked as 'in progress' the professionals will know not to delegate any more urgent work to that particular support person whilst that task is underway."
BigHand Now will be rolled out to a pilot group of champions and then introduced firm-wide to all 80 users. Craig comments on the future direction of the technology, "Moving forward, we expect this tool to evolve. At the moment, we will be using it for smaller administration tasks like printing and booking meetings but in the future we want to have configurable workflows based on people's work type."
Morecrofts Solicitors are in the planning stage of rolling out BigHand Now and expect to be fully up and running by September this year.