Virtual law firms get real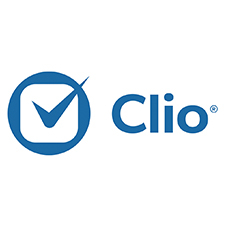 Law is a knowledge business which, unlike most similar disciplines, has yet to fully embrace the opportunities offered by the Internet. But now that the appropriate technology is available, it is catching up fast. Barely a month passes without the announcement of another new 'virtual' law firm and the trend is only likely to accelerate as the costs of operating a bricks and mortar practice spiral while fee income falls. Even a number of barristers chambers - hitherto the last bastion of tradition - are joining in with the creation of Mansfield Chambers by leading QC Michael Mansfield following the dissolution of his conventional chambers Tooks Court this year. [1]
This is happening for two reasons. Firstly legal regulators - encouraged and empowered by the Legal Services Act - have become much less prescriptive about how lawyers should practice as long as their clients are protected and their advice is sound. The second reason, and the focus of this article, is that such firms and associations are now made possible, even preferable, thanks to the Internet and the growth of sophisticated and secure online practice management systems that it has enabled.
Virtual law firms (and chambers) enjoy many of the same benefits as traditional firms, but avoid many of the fixed costs such as property, library, infrastructure and facilities costs enabling them to work more flexibly and at a fraction of the cost.
In the past, a major limiting factor for virtual law firms was their inability to operate too far away from their headquarters. Secure remote access to client files, billing and client information and the firm's knowledge base was limited to the biggest firms with the budgets to install specialist infrastructure and even then, there were severe limitations. Upgrades were expensive and infrequent, a considerable degree of hardware investment and on-going support were required and traditional desktop-based systems struggled to keep up with client needs and the changing shape and size of legal practices.
Now, however, with the development of reliable and sophisticated online practice management systems (PMS), all that is required is a monthly subscription payment and an Internet browser and you're ready to go - wherever you are. While the actual shape and implementation of virtual law firms varies according to their markets and client need, underpinning all of them is some form of Cloud-based PMS.
The best of these can provide sophisticated case management systems, time recording, billing and scheduling functionality while providing seamless interoperability with third party applications such as knowledge management tools, document assembly applications, accounting software or mainstream productivity facilities such as Google Drive or DropBox.
Moreover, just as Cloud-based practice management platforms enable documents to be shared between law firm and client. They can also facilitate the real-time secure sharing of documents and other data between law firms working in different jurisdictions on the same deal. More formally, this raises the possibility of some of the international referral networks being able to operate in a much more integrated way without the expense and political upheaval associated with traditional mergers or alliances.
Choose wisely
There are a number of key criteria that need to be evaluated before choosing a Cloud-based practice management system. What a Cloud-based PMS needs to be able to do is to replicate the infrastructure of a traditional law firm in an online environment while also offering a number of additional functions - such as client extranets - which can give virtual firms an edge over bricks and mortar practices.
Once an online PMS provider has established it can provide all of the above, a number of critical questions remain:
Does the practice management platform integrate with other online applications?
Is it scalable as a legal business grows and can additional functionality be added (or removed) at will without significant financial penalties? How regularly will it be updated and improved?
Can the PMS provider demonstrate that its system is - and will remain - compliant with data protection and privacy rules, as well as local bar rules about the security of client data? Providers should be able to show where and how data is stored and encrypted and validated externally (by organisations such as Data Privacy Management company TRUSTe, for example) so that law firms can provide their regulators with proof that client data is safe in the Cloud and compliant with the rules in every jurisdiction in which they operate.
No matter how sophisticated the system, just having the software tools in place is not of itself sufficient to successfully begin and operate a virtual law firm - having a reliable workflow process is essential too if the firm is to be an economic success and keep the regulators happy. The key question here is how will the system fit in with the workflow methodologies and document templates adopted by the business? Is it compatible with recognised practice management standards such as the Law Society of England & Wales' Lexcel mark?
What will happen to the firm's data in the event of a technical fault or the financial failure of the supplier? Does it store and export the data in common file formats (such as CSV or XML) so that it can be easily transferred back to the owner or to another PMS provider? It is also good practice for providers to provide an automated Data Escrow service, where a firm's data is regularly backed up to a third party server.
Less is more
One of the major benefits of the virtual law firm model is that it allows the firm to pass on these cost savings to its clients, and to be much more flexible in the way it delivers legal advice and services. This approach can allow lawyers to add greater value and improve client service levels.
Not so long ago, virtual law firms were seen as somewhat avant garde; now they simply represent one of the best ways for entrepreneurial lawyers to set up their own firms. By moving to practice management and other software architected for the cloud, start-up firms are able to benefit from up to the minute technology at very low cost. As the numbers at big law firms fail to add up, the number of new agile virtual firms is set to grow exponentially - provided that they get their practice infrastructure right.
References
[1] http://www.lawgazette.co.uk/practice/tooks-chambers-to-resurrect-as-low-cost-mansfield-chambers/5037829.article