Verowave and Phoenix sign strategic partnership to facilitate legal document production and collaboation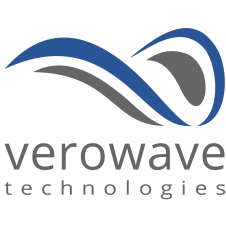 Software and technical consultancy firm, Verowave Technologies and legal technology specialist, Phoenix Business Solutions have signed a strategic partnership to help law firms increase the efficiency, flexibility and functionality of their document templates and document production processes, facilitating firm-wide collaboration.
The partnership will see Phoenix make the verowave suite of software applications, which are designed to increase the functionality of Microsoft Office, available to its global client base. In doing so, not only will firms benefit from increased productivity and collaboration through the use of smarter, simpler templates for complex document production, but also from seamless integration with core document management systems including iManage Work and Phoenix MatterView.
Richard Slater, director at Verowave Technologies, comments: "Document production is the lifeblood of the legal industry. Historically, legal documents would be produced from either standard, MS Word-based templates or precedent libraries. However, increased competitiveness has necessitated a much smarter way of producing documents – especially those that require sophisticated data integration and manipulation. Through our partnership with Phoenix, we are pleased to make our technology available to law firms globally, which will ultimately help firms increase productivity."
From a technology perspective, which its founders have developed based on 25 years' experience of working with office templates within the legal sector, verowave makes the document production process simple by removing the need for soft coding. Bespoke company templates can then be securely hosted in the cloud and deployed across an entire firm instantly, thereby increasing productivity and collaboration across the legal team, whilst ensuring that all documents conform to a firm's operational templates and house style.
Jason Petrucci, CEO, Phoenix Business Solutions, adds: "Phoenix is all about making our clients' business processes more efficient, allowing them to provide a better end service to their customers. verowave is a prime example of a technology solution that has been built with a deep understanding of the legal sector's needs. We are delighted to add verowave to our solution portfolio to further enhance both our clients' operational efficiency and the way in which they can gain incremental value from their business data."