The value of associating with legal technologists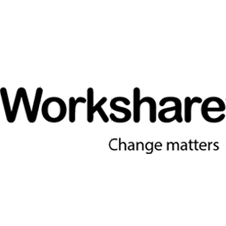 Article written by Curt Meltzer
In the middle of February (and the very beginning of my new role with Workshare), I attended the first get together of the Association of Legal Technologists, held at the J.W. Marriott in Scottsdale, AZ. The conference was called "Ctrl-ALT-Del", because of its stated aim to see "networking rebooted."
Did the reboot work?
Did the reboot work? I'd have to say, yes.
It was a great first effort to bring a diverse group of people together that would educate and enlighten each other - a more novel approach than showcase after showcase. The sessions I attended were highly energetic, with lots of participation from the audience, which is where the real value was to be found. The philosophy was that every voice should be heard, so the event fostered smaller group discussions with an atmosphere and plenty of opportunities to draw out expertise.
Innovation was a recurring theme during many discussions. The horizontal structure, risk aversion, and partner compensation model of the average law firm presents challenges to building a culture that embraces innovation. Small wins and improvements must be embraced and celebrated to build momentum for larger changes.
Sessions were led by a variety of people, from law firm personnel to clients and consultants. All attendees had an opportunity to contribute to discussions and were even gently pushed, to do so. The discussion on Artificial Intelligence and its application to the private practice prompted participants to think about how the legal team's make-up might change. There may be fewer lawyers along with new players, such as data scientists, process improvement specialists, and expert system architects. This conversation led even the quietest people to speak out in the small groups during breakout sessions.
Valuable insights
The first session I attended was an outstanding catalyst for the discussions to follow. Margaret Hagan, Director of Stanford Law School's Legal Design Lab, introduced us to Design Thinking and its application to the practice of law. The crux is that firms need to think about adoption and behavioral change as much as they think about the features of tech for the legal industry. We did a number of exercises that were fun, but also truly thought-provoking.
There were two tracks available for the rest of the day and a half: "DevOps" and "The Changing Legal Landscape."
The session I found particularly striking was the one where it became apparent that there was a significant difference in perspective between clients and outside counsel in terms of priorities for a corporate legal department.
Two questions to end on…
1) What did I take away from "Ctrl-ALT-Del"?
My network has certainly been refreshed – if not entirely rebooted. Due to the smaller, more intimate nature of the event, I got a lot out of it. My other take home was a reminder that it's always important to start with the people, whether you are designing great technology or designing a new event.
2) Would I go again?
Absolutely. I got great value from associating with these legal technologists and I think these events could go from strength to strength. My hope is they will keep the energy and camaraderie that this debut event had.