UK firms call for "guide not prescribe" approach to legal IT, says report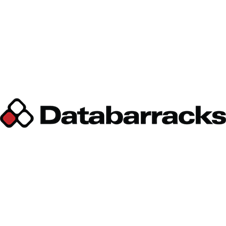 Law Society can avoid further backlash by following it's own example
In light of the recent backlash to its latest IT proposals, the Law Society can gain favour with UK firms by instead using approach it has taken to cloud computing this year. This is according to research from cloud service provider Databarracks and commercial and cloud lawyer for DMH Stallard, Frank Jennings.
In a recent survey by the Legal Software Suppliers Association (LSSA), it was found that 99 per cent of law firms in the UK were against the Law Society's proposal to select one preferred supplier (or a small list of a few suppliers) of project management software to the legal industry. Many firms are arguing that it would reduce competition, drive up costs, and damage the industry.
In a white paper by Databarracks and Frank Jennings, who is also Chair of the Cloud Industry Forum Code of Practice Board, titled "One Year On. The real challenges and benefits of cloud computing to law firms", it was revealed that firms were in favour of the SRA and Law Society's "guide" not "prescribe" approach to cloud computing.
Peter Groucutt, managing director at Databarracks, commented: "Since our initial paper a year ago, both the SRA and the Law Society have released reports and practice notes containing practical guidance for law firms looking to adopt cloud services. This advice was widely welcomed by the industry, which had been crying out for explicit cloud computing guidance from industry bodies for some time."
Cloud lawyer Jennings added: "It seems like they've struck the right balance when it comes to their cloud guidance. The majority of CIOs we interviewed for our paper were happy with the "guide" not "prescribe" approach. There was a common feeling that a pre-approved list of preferred cloud service providers would stifle flexibility and may reduce the chance of finding a supplier who best fits their needs. This is much the same opinion that we're hearing now in response to the practice management software proposal. Firms appreciate guidance but they still want the autonomy to select the services that best work for them."
"Law firms work best when they can self-assess their suitability to certain services - no one understands their processes or needs better than they do. In fact, one of the core reasons law firms are such successful adopters of cloud services, is that they've already got robust security measures in place. Data security and client confidentiality is second-nature to them, and they understand how easily they can transferable these processes are to a cloud environment if they're already strong within their own server room.
"Law firms have actually been fairly early adopters of cloud services, especially when compared to other highly regulated industries, such as banking and finance. Our research highlighted that CIOs within legal organisations are not blocking cloud adoption, but viewing it as a means to simplify IT processes, freeing the IT team to help manage workflows and implement efficiencies rather than having to simply make sure the technology is working.
Groucutt concluded "When the legal industry was calling out for guidance on cloud computing, the Law Society listened and gave firms exactly what they needed. In fact, they are releasing a follow-up report next month containing more in-depth, objective advice, specific to the adoption of cloud services. It seems now like the same approach is what's needed for their other IT proposals too."
You can download "One Year On. The real challenges and benefits of cloud computing to law firms" here.