Tikit Launch Carpe Diem TimeFinder at ALA 2012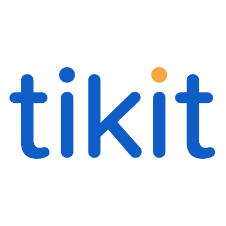 This year's ALA Annual Conference will see the launch of the latest addition to the Tikit Carpe Diem suite - TimeFinder. 

Carpe Diem TimeFinder enables firms to improve the accuracy and quality of their time inventory as well as reducing the time taken to capture relevant time entries. Providing the timekeeper with access to an electronic journal of activities that can easily be converted into time entries, TimeFinder targets the "end of day review and capture" attorney work habit.
The product has been designed to only capture those activities that are most likely to be recoverable and then to present them in the attorneys familiar Carpe Diem system. This allows a good level of subjectivity to be applied as all the entries, whether captured through desktop, mobile, or TimeFinder itself can be viewed in one easy to understand screen.
In addition, TimeFinder has been designed with ease of implementation in mind and can be integrated seamlessly into the existing Carpe Diem suite or third party Financial/Practice Management Systems. Furthermore, as a server based system with a web client, TimeFinder can be quickly rolled out across the firm.
Other benefits to the firm include multiple activity views, intelligent customized filtering to provide the timekeeper with quick access to relevant entries, and modern HTML5 cross browser functionality so that the system can be accessed from any browser or platform including iPads and iPhones.
"We are delighted to be able to formally launch TimeFinder," commented Peter Zver, President of Tikit Inc. Canada. "Since acquiring the Carpe Diem suite of products in 2010, Tikit have continually strived to enhance functionality and ensure that clients gain continued business benefit from the products. The announcement of TimeFinder represents the next stage of extending the range of functionality of the Carpe Diem product suite."
Tikit will be on booth #602 at the ALA Conference, at the Hilton Hawaiian Village, Honolulu from the 22nd to 26th April. On the stand the team will be available to talk through TimeFinder and how it integrates with the full Carpe Diem suite in more detail and answer any questions you may have.