Tikit has integrated the PDF Java Toolkit into their PDF data capture tool, FormShare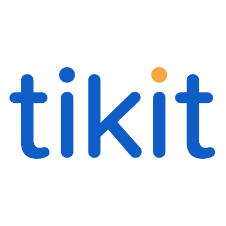 Company Profile
Tikit one of the world'slargest, and most established providers of technology solutions and servicesto legal and professional service firms and is a part of BT Group. Tikit's client base totals more than 1,450 firms, including 90 of the UK'stop 100 law firms, 250 US firms, 12 of the top 20 European law firms, and over 600 small to medium sized UK firms, all using their software. Tikit develops its own software and have long-standing relationships with other top providers in order to match expertise with a reputation for excellent customer service.
Challenges
A key element of P4W is document production. This can include generating emails, merging data into MS Office documents (ie. Word, Excel), and the creation of PDFs. However, the forms within these generated documents previously required the captured data to be manually rekeyed, which is highly ineffective in terms of cost, time, and validity.
FormShare was developed to combat this high level of inefficiency and streamline what would otherwise be manual and time consuming processes. FormShare removes the need for rekeying data into the system. Once forms are properly completed and returned using FormShare, the data is validated, and silently extracted back into the P4W database.
When engineering FormShare, there were specific targeted challenges to solve, including ability to correctly merge and extract data from PDF forms and the ability to incrementally save the document. Different enhancements were also wanted for adding in sticky notes and watermarks into documentation.
Solution
Tikit found that the integration of a complete PDF solution into a combination of Tikit's current proprietary technologies was the best course of action for the engineering of FormShare. The PDF solution that best fit Tikit's needs was the API offered in PDF Java Toolkit (PDFJT) from Datalogics. PDFJT has proven to be highly reliable and stable when it came to solving the challenges presented when building FormShare. Tikit also knew Datalogics would be a consistent and dedicated partner to work with in terms of engineering,support, and technical knowledge.
Results
The use of FormShare within P4W speeds up processes and decreases reliance on disconnected and time-consuming paper-based processes. This, in turn, gives rise to a more efficient and consistent customer experience within the electronic age. The new, streamlined processes for data capture of PDFs within FormShare were fully realised through the integration of PDF Java Toolkit.