Tikit expands integration of Workshare with its practice and case management software P4W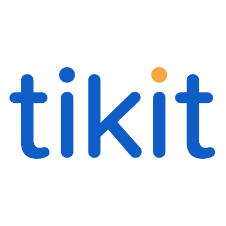 Tikit, part of the BT Group and leading provider of technology solutions for law and professional services firms, today announced its expansion of the integration of Workshare into P4W, Tikit's flagship practice and case management application. This new integration with Workshare Connect will provide P4W users with superior file sharing capability.
Workshare CRO, Nick Thomson, said: "We're really excited about expanding our integration with P4W. It's going to give P4W customers a dynamic file sharing experience. With the ability to edit documents online, offline and on the move, together we're delivering a modern way to collaborate on documents."
The forward thinking cloud-based platform combines ease-of-use with a modern, sleek interface for easy document sharing and comparison on the move whilst maintaining the link with the P4W case file.
"We have worked very closely with Workshare for many years, integrating with their document comparison technologies. Workshare Connect encompasses this functionality and provides a clever collaboration environment on top of it. The integration of case manager with Workshare Connect also provides a deal room environment, which is quick and easy to use and takes very little time to setup," stated Adrian Jones, Product Director at Tikit.
Tikit will be demonstrating the improved Workshare integration at its upcoming Workshare Showcase event on 13th September. For more information about this event please click here. The new functionality will also be demonstrated in an exclusive webinar scheduled for Monday 18th September 2017 at 13:00 GMT.