Tikit celebrates record Q1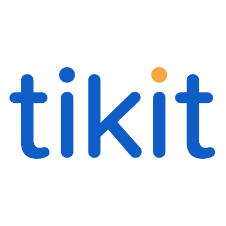 Tikit, a global provider of technology solutions to legal firms, today announced a record first quarter for its mid-market sales following a record 2016/17. Tikit have secured several major new business wins for its flagship practice and case management software, P4W and associated products, including investments from Sternberg Reed, Marriott Harrison, Glover Priest and another NetDocuments win with Atticus Legal.
With a key focus on increasing efficiency, Sternberg Reed, East London based solicitors, has made a six figure investment in P4W. Kelly Rotheram, Chief Executive at Sternberg Reed said that "It was clear to us from the initial demonstration that the comprehensive functionality of P4W from a single database solution was going to make a real difference to this firm's operational efficiencies. Coupled with P4W's market-leading legal aid functionality, the Tikit solution makes a compelling proposition for us."
Glover Priest have invested in P4W to streamline their technology. Lee Salih, Business Director at the firm commented that; "Our decision to move to P4W was purely based around having everything in one place including accounts, case management and workflows. The system gives us a complete view of our business and allows us to work more efficiently. It enables solicitors, support staff and accounts to do what they do best instead of working around multiple systems."
Tikit have also seen a rise in firms investing in P4W alongside NetDocuments, the leading cloud-based DMS, with firms such as Marriott Harrison running both systems to enhance mobility. What impressed the firm was being able to run P4W and NetDocuments, as well as Tikit Connect for CRM from the same database. Atticus Legal, who invested in NetDocuments and P4W, also selected the cloud based DMS for speed of implementation. NetDocuments has also experienced record growth with over 300 mid-market firms signing in the US & Europe for the leading cloud based DMS in 2016.
Reflecting on the latest in a series of P4W and NetDocuments wins, Richard Higgs, Tikit Sales Director, comments "It's great to see so many new firms investing in P4W for practice and case management. It is testament to the ongoing development, comprehensive functionality of the product and market leading support. We're seeing an increase in firms investing in complementary solutions within the P4W portfolio such as Tikit Connect CRM and NetDocuments. This is further proof of Tikit's commitment to delivering well-rounded solutions to law firms that fit their overall business objectives."