Thomson Reuters Elite signs Databarracks as latest Alliance partner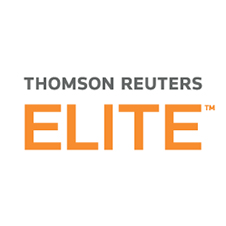 Cloud services provider equips 3E and envision clients with critical data security
Thomson Reuters Elite, a leading global provider of enterprise business management solutions (EBMS) to professional services firms, has announced that Databarracks has become its latest Alliance partner to benefit 3E and Envision clients with optimal cloud support. Databarracks launched one of the first true online backup services in the UK in 2003 and has since matured to offer some of the UK's most secure backup, disaster recovery, and infrastructure services.
Databarracks' managed service offerings not only reduce the costs and complexities of managing a hosted environment, but also increase a firm's resiliency and security. Databarracks systems are kept nearly 100 feet below ground in ex-military nuclear bunkers, ensuring that critical firm data and applications are stored in some of the most secure facilities in the world.
"For knowledge workers in legal and professional services, uptime of IT systems is vital to maintaining productivity and profitability," said Peter Groucutt, managing director at Databarracks. "By partnering with another leading supplier to the industry, 3E and Envision clients are able to take advantage of our cloud backup and disaster recovery services to improve regulatory compliance and ensure rapid recovery of their IT systems."
The Thomson Reuters Elite Global Strategic Alliance Program provides a one-stop global marketplace that fosters cooperation, streamlines the buy-sell cycle and helps all involved achieve a competitive edge. Elite partners are experienced technology, services and consulting organisations ready to innovate, collaborate and help our clients solve their most pressing business challenges. Visit the Global Strategic Alliance Program to learn more about the benefits of partnering with Thomson Reuters Elite.