Thomson Reuters Elite adds rekoop as latest alliance partner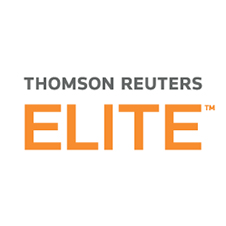 Thomson Reuters Elite today announced a new Alliance partnership with global time capture solution provider rekoop® to help Elite clients capture billable hours more easily and accurately. Developed in the UK by its own software team, rekoop helps Elite clients generate more profit by automating the timesheet process and delivering real-time data to fee earners.
"rekoop's next generation time capture solutions for desktop and mobile applications are the preferred choice of the legal elite, with a third of the top international firms as clients," said Phil Wedgewood, CEO of rekoop. "Our partnership with Elite is an unprecedented opportunity, delivering a fresh take on time capture and setting a new standard in usability, functionality, and business value."
rekoop records time as simply and as automatically as possible, monitoring users' key activities and application use on a day-to-day basis. The solution is hosted from a secure data center that can be automated to provide an interface for 3E, Enterprise, and Envision clients in any country. Its cloud-based delivery ensures trouble-free deployments, with rapid roll-outs and zero training footprint accelerating adoption and driving earlier returns.
Because rekoop is delivered as a managed service, Elite clients can use it everywhere they go. Each time an email, document, spreadsheet, or presentation is closed, rekoop captures and allocates time to the corresponding client or matter. Even when desktops or mobile devices are offline, rekoop's encrypted software will automatically update as soon as online availability is resumed.
The Thomson Reuters Elite Global Strategic Alliance Program provides a one-stop global marketplace that fosters cooperation, streamlines the buy-sell cycle and helps all involved achieve a competitive edge. Elite partners are experienced technology, services and consulting organizations ready to innovate, collaborate and help our clients solve their most pressing business challenges. Visit the Global Strategic Alliance Program to learn more about the benefits of partnering with Thomson Reuters Elite.