TFB Number One for Product and Vendor Satisfaction in the Law Society Software Solutions Guide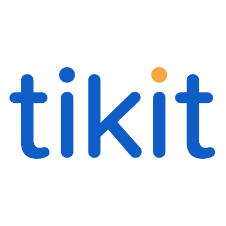 TFB plc (www.tfbplc.co.uk) are delighted to announce that they have been voted top for both Vendor and Product satisfaction in the Law Society's Software Solutions Guide 2009, launched at the Legal IT Show on Wednesday.
The Law Society commission independent market research and the scores are presented under Vendor and Product satisfaction categories for each supplier. The Software Solutions guide is one of the most influential sources of legal practice and case management software information available and marks the second victory for TFB in week after being voted 'Integrated System of the Year' at the 2009 Legal Technology Awards held at the end of January.
Overall, TFB beat came first in 11 categories and were ranked in the Top 3 in 22 out of a possible 26 categories including 'ease of doing business', 'ease of us', 'comprehensive range of functionality' and 'customer commitment'.
Simon Hill, Managing Director of TFB comments, 'We were absolutely delighted to have topped both categories this year especially with this news coming straight after being awarded Integrated System of the Year at the Legal Technology Awards. It reflects the high level of commitment in TFB to both our clients and products.'
Additional praise was given to TFB's 'understanding and implementation of business continuity planning', 'document management and version control' and 'TFB's work on linking to sophisticated document scanning 'that could produce security and cost savings' regarding email, file storage and retrieval'.
For more information about the Law Society's Software Solutions Guide please visit www.lawsociety.co.uk